Rotor blades: The furniture of the future?
By Georgia Kirilova & Maria Stella Vardanega
Most people associate wind turbines with sustainability, but the same rotor blades that provide us with clean energy are also immensely difficult and costly to recycle.
But what if there were a sustainable way to repurpose them?
Meet Fabrice; Swiss exchange student at EUR and cofounder of Bladesign, a student-run startup that focuses on repurposing used rotor blades as furniture.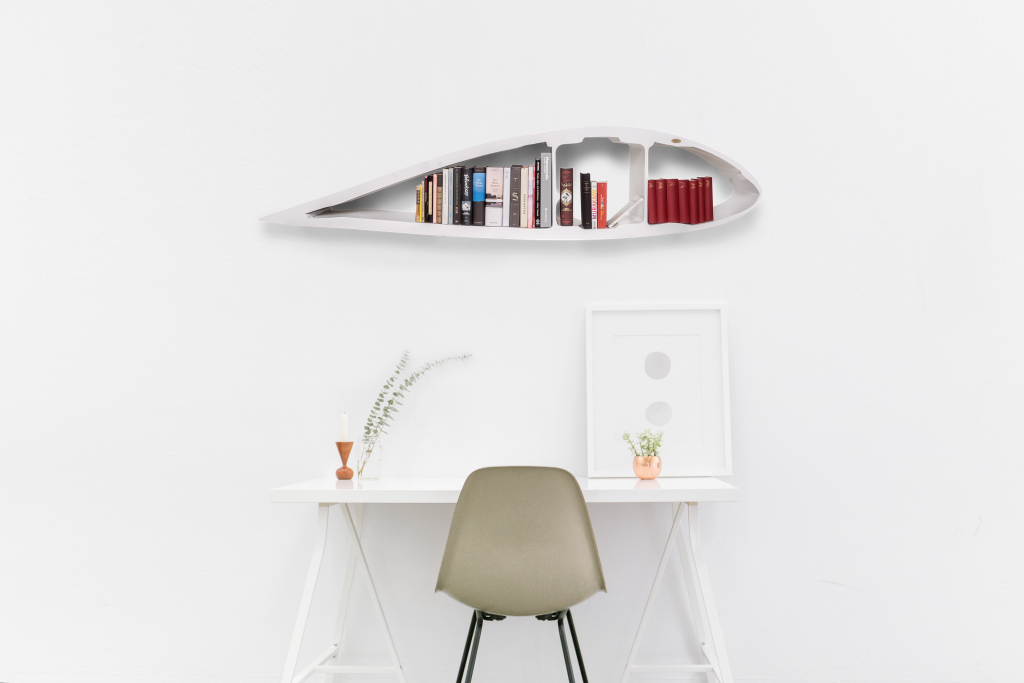 Stage 1: Ideation
Peddling groceries on the street as a little kid, Fabrice discovered his passion for selling very early in life and has since developed an infectious enthusiasm for entrepreneurship.
Pursuing his interests, Fabrice chose to study first Business Administration and then Business Innovation, both at the University of Sankt Gallen in Switzerland.
During a design thinking class, a presentation by an electric utility company drew Fabrice's attention to an environmental issue that is often overlooked: the wind energy waste problem.
Most people associate wind turbines with sustainability, but the same rotor blades that provide us with clean energy are also immensely difficult and costly to recycle. Usually incinerated or dumped in landfills, these rotor blades represent a waste problem that clashes with the green image of wind energy and poses a large-scale environmental issue:
How do we recycle rotor blades in a sustainable and efficient manner?
Made of a tough mix of resin and fiberglass, they are notoriously difficult to repurpose, but Fabrice and his group were up to the task. They brainstormed extensively and came up with a variety of possible solutions, but – like most startups during the ideation phase— they were struggling to settle on a niche. Eventually, after evaluating all possible use cases, they decided to enter the realm of furniture because:
"Who wouldn't want a desk made out of a recycled rotor blade?"
And just like that, Bladesign was born.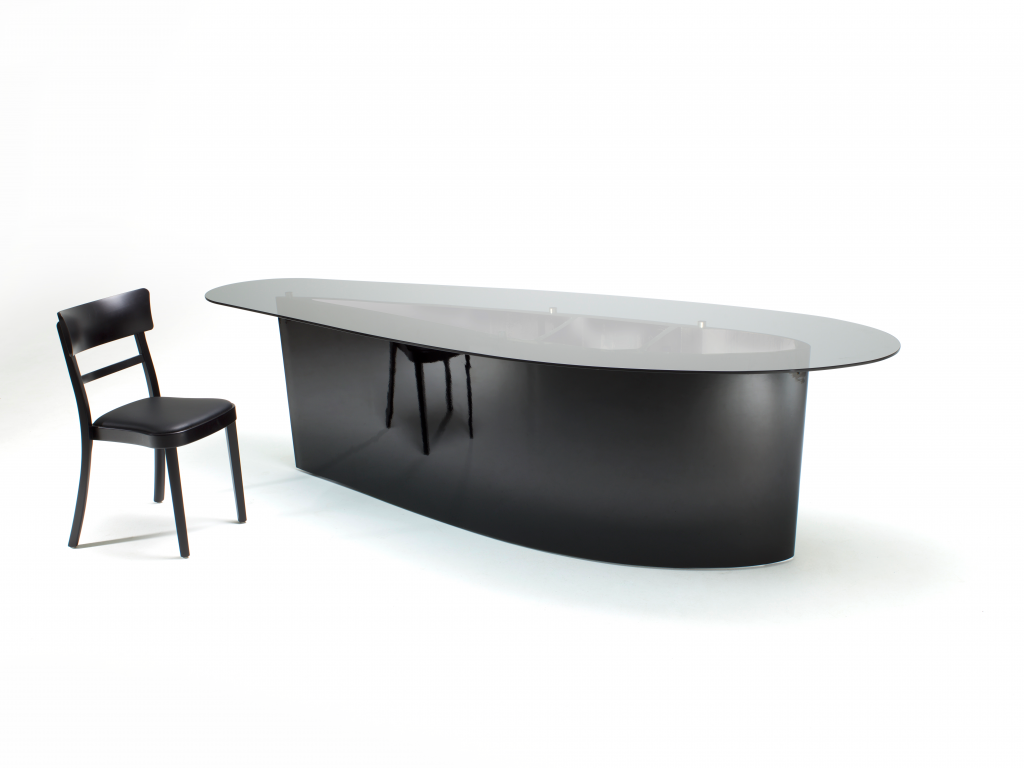 Stage 2: Creation
Now armed with an exciting idea but very limited artisanal expertise, the students reached out to various designers letting them experiment freely with the provided materials. From desks to stools and even lamps, this process resulted in the creation of several items of furniture— some of which were even showcased at one of the most prestigious furniture fairs in the world: il Salone del Mobile in Milan.
However, with the creation of this furniture came the next challenge: who is going to sell it?
Bladesign initially planned to serve merely as a B2B intermediary between material owners and furniture designers, but quickly realized that the designers had trouble selling and marketing their own products.
This provided an interesting opportunity: instead of functioning only as connective tissue in an exchange of goods, Bladesign could grow a network for both the production and sale of rotor blade products.
Struck by this realization, the young startup was quick to adjust its business model and thus the former B2B intermediary morphed into a B2C company with the ambitious goal of becoming a recognized seller of sustainable furniture.
Their updated business model can best be described as a consulting company in the area of repurposing industrial waste. They charge a small fee from wind plant owners for the rotor blades (which are expensive to dispose of) and then supply the materials to designers in exchange for a commission on the sold products.
Stage 3: Long-term vision
The ambitious group of young students, currently working on their marketing strategy, hopes to expand after establishing a customer base in Europe.  Asked about his long-term vision, Fabrice said that he wants "Bladesign to become a brand specialized in selling products that used to be waste."
"A beacon of sustainability"
"Expanding would require us to find rotor blade suppliers outside of Europe, since exporting materials out of Europe would be unsustainable", noted the swiss Entrepreneur, always mindful of Bladesign's environmental principles.
Ultimately, the young startup hopes to expand its network internationally to facilitate the creation of sustainable furniture worldwide. This might seem like an overly ambitious goal to some, but as Fabrice reminded us: "Where there's a will, there's a way".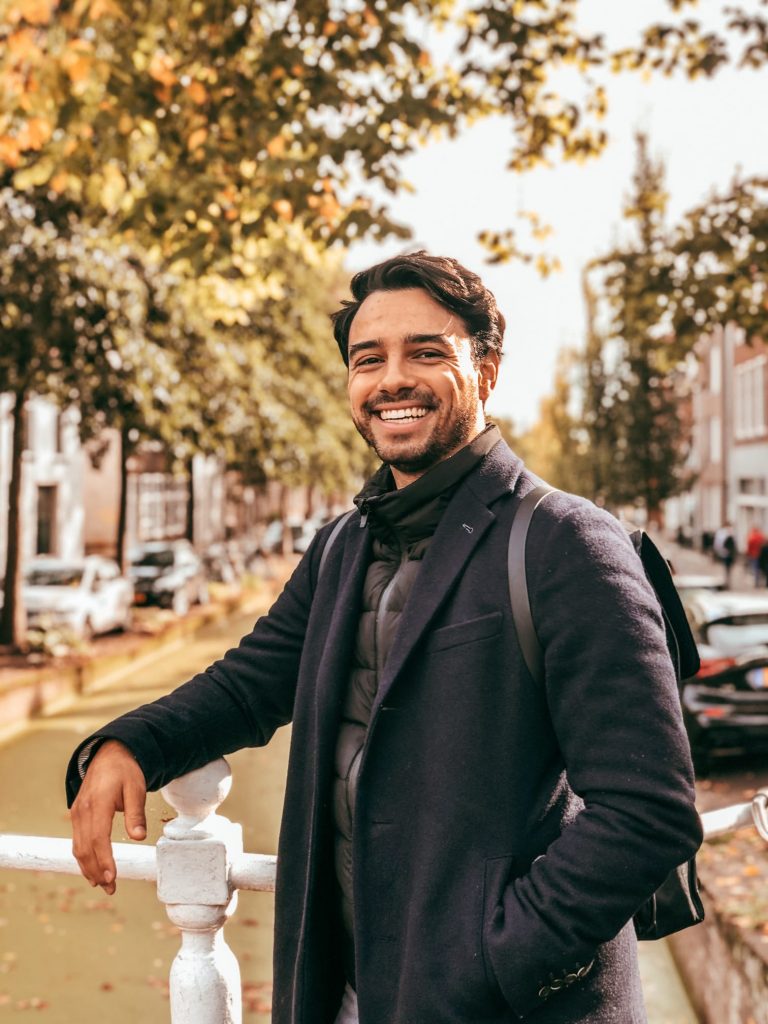 Lessons learned
Typical of a young startup, Bladesign fosters a very flexible and flat hierarchy. "It can be difficult to be on the same page about all business matters— especially if your team consists of students from different cities, but ultimately you just have to rely on trust and commitment for your business to flourish".
Fabrice particularly stressed the importance of patience. It can be hard to coordinate schedules with a large team of busy students, which is why a sense of mutual understanding and scheduled weekly updates were particularly important for Bladesign's success so far.
Lastly –after one year of successes and struggles— Fabrice imparted us with one final lesson: always be willing to pivot. If something isn't working, work towards changing it. Just because you set out to do something a certain way, doesn't mean that changing your approach won't bring more success.
In an unpredictable world, be flexible and ready to adapt.
Believe in your idea but go with the flow.
That's the only way to success.
Interested in bladesign? Get in touch!
Email: info@bladesign.de
Instagram: @bladesign.de
Website: www.bladesign.de