The Fine Selection: High-class at a fair price
By Emily Briggs
It seems that one of the many unspoken facts of uni life is students are cheap. Buy only what's on sale, bike to uni, apply for all those Dutch tax reductions… you get the idea. So, at what point do you start thinking about the finer aspects of life? At what moment do you start valuing quality over price?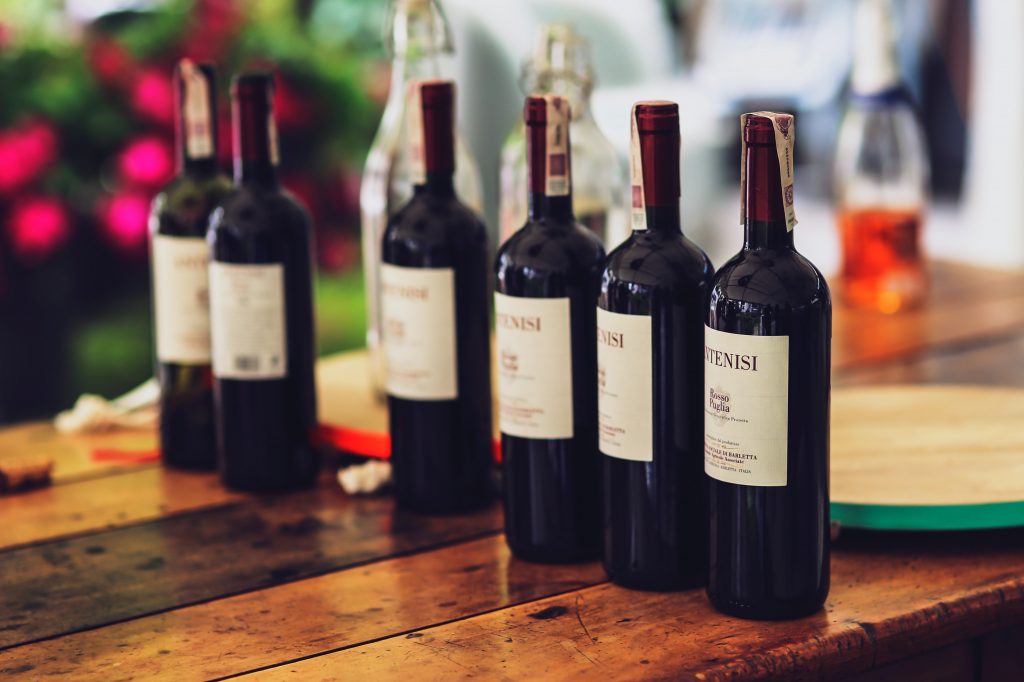 Luxury goods for students
For Maurits, founder of The Fine Selection, that moment is now. The Fine Selection is an online shop for select luxury goods such as wine and olive oil. Maurits envisions a world of taste, where anyone – from students to corporate businessmen – can experience high-quality products with personal recommendations from producers themselves. He focuses on the unique dimension of low breadth and high depth in his product portfolio: his webshop features various product lines, all extremely high quality, but no more than a couple of each product type. He hopes to minimise the paradox of choice many people often face while simultaneously maximizing the "selective, luxurious" nature of his brand. And even considering the disruption caused by the crisis, Maurits isn't afraid to innovate.
Maurits started as a wholesaler to restaurants and boutique stores last summer. An initial connection with a Portuguese wine and olive oil producer provided the original foundation where he noted a gap in his domestic markets of Germany and Austria. He saw an absence of high-quality Portuguese products in Austria and Germany – taking the initiative to bulk order, he started selling to restaurants and high-quality shops with great success.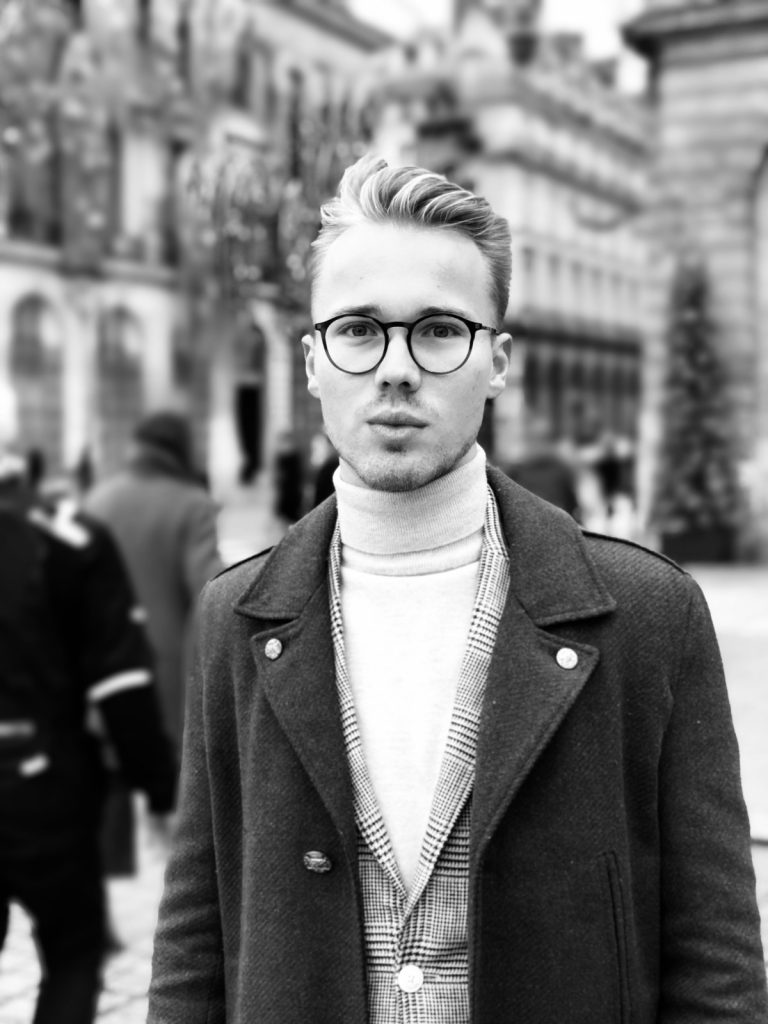 Adjusting to new challenges
Moved by the positive feedback and market validation of his idea, Maurits continued connecting with luxury producers all across Europe, from chocolatiers in Austria to vineyards in Portugal. He aims to expand his product range to hand-crafted pastas and other delicacies.
Now with the Corona-crisis, Maurits' primary partners closed their doors. Restaurants aren't open. Specialty shops aren't open.
Maurits saw himself with two options:
(1) do nothing and let Corona run its course; or
(2) service end-consumers in a new market.
Unsurprisingly, Maurits went for option (2). With his partner and friend Nikolaus, he quickly developed a website and social media campaign (links below). Instead of shops and restaurants, he now targeting directly to end consumers. He has found success in reaching people who would normally buy from specialty shops and the like. What's more, he's found a new market segment: students, or young working professionals, who want high-quality products but don't know where to start. By offering such a small selection, he is able to capture a market otherwise dissuaded by the paradox of choice. Maurits is now working to cater to both his original B2B market and expand his reach to end-consumers. In the future, he sees the two market segments complementing one another. Through catering both parties, Maurits believes he "can pass on insider tips and suggestions from sommeliers to my [his] customers while likewise sharing customer feedback with the supply side". Suppliers grew well over last few months, so I am actively extending the network".  Maurits envisions a greater specialisation towards the niche segment of gift-buyers, seeking to appeal to these individuals through unique package editions. These specially packaged bundles of products add a personal touch to the start-up. Ultimately, Maurits is keen to implement it and is optimistic of the road ahead.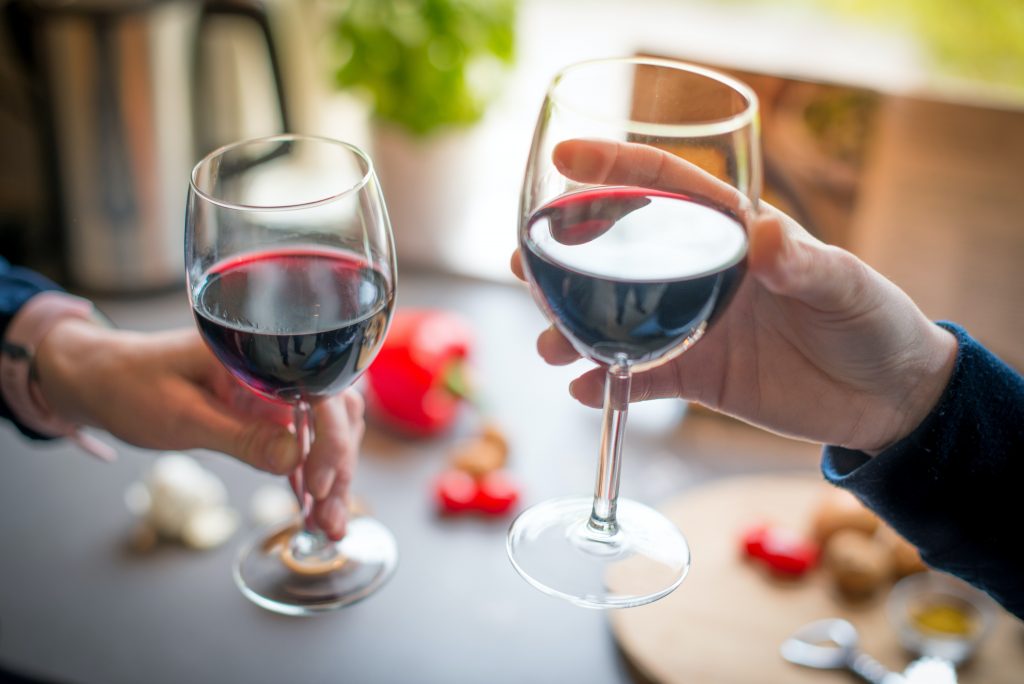 Maurit's Strategy
Regarding the pricing of his products, Maurits has kept a competitive price such that he can reach a more price sensitive customer market on the B2C side. When asking Maurits for his view about the popular pricing trend of subscriptions, he replied, "Soon I will implement them – pricing is very competitive, and I am actively looking for products with a good price/quality ratio through cooperation with sommeliers. I think that's my USP (unique selling point). One of my red wines, for instance, … someone would think that it costs double what it is." After living in Germany and Austria, Maurits is confident in his abilities, namely in understanding what his customers desire, and properly judging the quality of products in his domestic market.
Maurits feels that his passion for the project grows as the project itself does. He was always surrounded by people who value quality. Even the simple desire to share selected products with his friends was an exemplified action of his motivation growing. So far, his biggest struggle was the disruption caused by COVID-19.
"Suddenly my revenues just plummeted, and my reaction was to implement the online shop. If people can't go to restaurants, they are more likely to buy high quality products."
However, Maurits turned a bad situation into an opportunity for more. In the future, Maurits sees potential to turn this start-up – currently a side project alongside his fulltime studies at Rotterdam School of Management – into a global project. As supplier and customer networks become more complicated, the start-up simply demands more (wo)manpower. Maurits says he will consider a full-time job if the project scales drastically by the time he graduates. As for his team, he'll be on the lookout to hire, in due course, to propel The Fine Selection further.
With that, I asked Maurits' recommendations of his own products. So if you're thinking of ordering from https://www.thefineselection.de/ anytime soon, the insider recommendation is Austrian Müller Chardonnay. Students might live cheaply. But they can live finely too.
Interested in the Fine Selection? Get in touch!
Website: https://www.thefineselection.de/
Insta: https://www.instagram.com/thefineselection/