Ready, Set, Board!
Are you ready to challenge yourself in the upcoming academic year? Are you interested in the ever-buzzing Dutch entrepreneurial scene? Do you want to contribute to fostering cross-faculty and cross-university entrepreneurship among students? If this sounds like something you are interested in, a Board Year at the official study association of Erasmus Centre for Entrepreneurship, part of Erasmus University Rotterdam, would be a perfect fit!
What is a Board Year?
During this Board Year you get the chance to develop yourself in many different ways. Together with fellow team members, you bear the responsibility for ECE Students' overall dailiy activities for a whole academic year. You organize events and programmes, lead committees, contact and visit numerous prestigious companies and work on the growth and support base for entrepreneurship on campus
We expect you to be…
Passionate about entrepreneurship
Enthusiastic about the work we do at ECE Students – our big WHY
Genuinely invested in the well-being and growth of the people in your community
An initiative taker who thrives in fast-paced environments
Available at least 20 hours a week or more
Extremely strategic and meticulous when envisioning how events are run
Eager to learn how entrepreneurship and entrepreneurial behaviour can support innovation
What we provide…
A physical entrepreneurial space including offices, meeting and event rooms for you to run
An ambitious and creative working environment
Access to our alumni network
An understanding of the Netherlands startup network
A basic compensation to cover for work-related expenses
Involvement with the activities of Erasmus Centre for Entrepreneurship and working closely with the ECE team to leverage entrepreneurial opportunities
Flexible working hours
Oh, and did we mention unlimited coffee and printing access?
You possess the following skill-set…
Detail oriented with an eye for logistics
Proactive and able to work autonomously
Extroverted or otherwise enjoy meeting new people and building new relationships
A true team player
Able to identify weaknesses in current processes, voice your opinion on improvements and follow through in implementation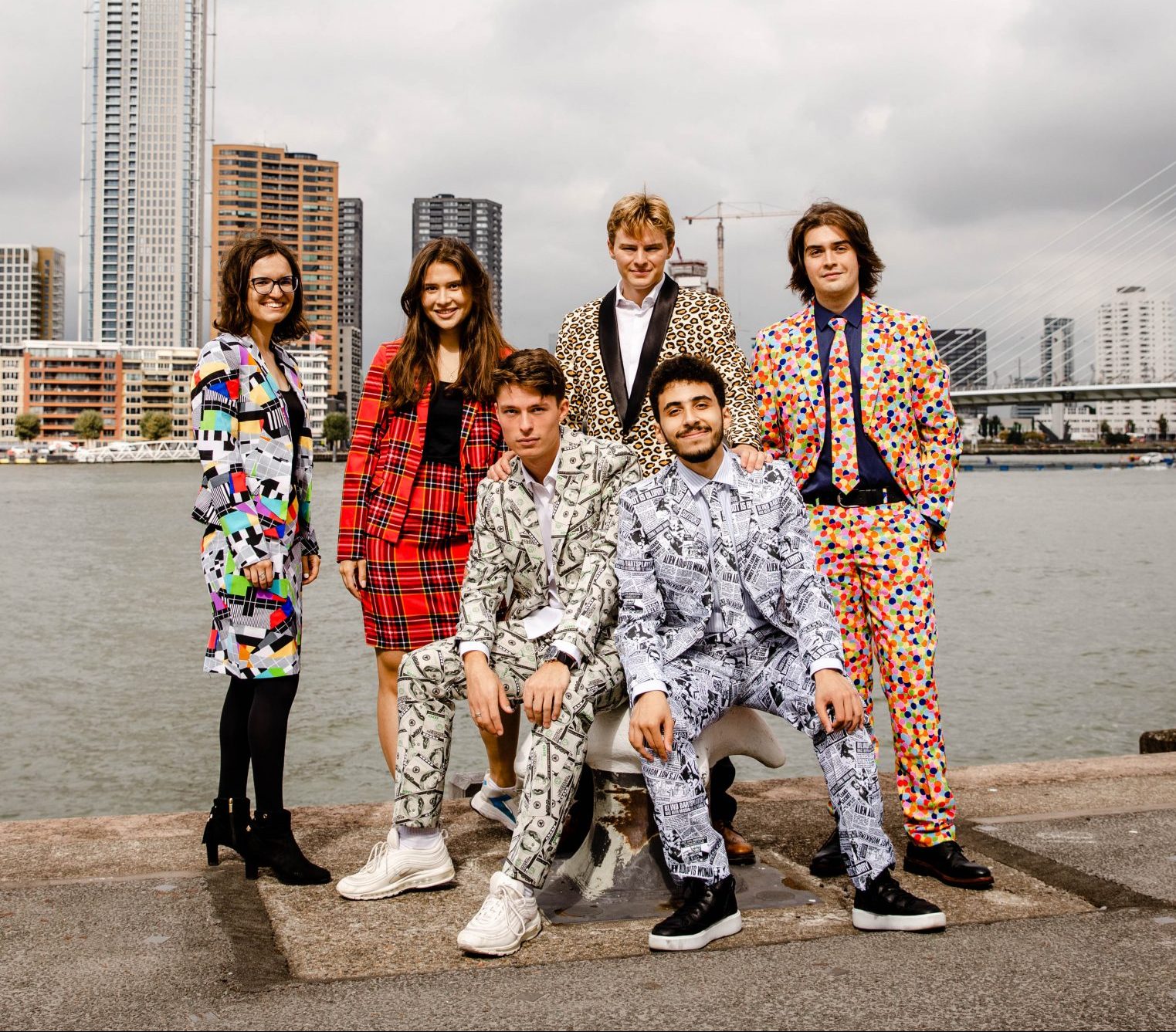 "Learn, connect and explore"
Interested in a Board year at ECE Students?
Once you have decided that our Board year will be the next step of your career, you can complete your application by following the steps below:
Click the "Apply" button below, and fill in your personal details.
Submit a short Motivation Letter (max. 400 words).
Upload your Curriculum Vitae
Interested in knowing more?
In case you'd like to get a more rounded view on our association and a Board year, don't hesitate to reach out to us! We are always up for a (virtual) coffee and are happy to answer your remaining questions. 😉
Please send a mail to board@ecestudents.nl with your name, phone number, preferred position(s) and any other additional comments you might have. We'll get back to you to ASAP!
Frequently Asked Questions
Who can apply for a board position?
All currently enrolled EUR and Hogeschool Students are welcome to! Students who have just completed their studies at EUR are also welcome to apply if they graduated within the past year.
I am currently not a member of ECE Students, can I still apply?
Yes, you can! We don't require Board members to be part of our Active Members' community before applying. In fact, half of the current Board have been selected from outside our organization. We believe that a balance between previous and new Board members only assures the transition of knowledge of know-hows, while allowing for new ideas and solutions to come break through.
I have applied for a Board position before and got rejected. Can I try again?
Of course you can! As it has been quite a while since you last applied, we believe that you might have gained some valuable experiences that would make you a better fit as a Board member in the coming year.
Are there specific professional requirements that need to be fulfilled in order to be accepted for Board?
No, there are no specific professional requirements that need to be fulfilled. However, your professional skills and experiences might be a great advantage, wherefore you should try and demonstrate them during your interviews. These will show what you have learnt from your previous experiences and how you would apply the skills in your Board role.
How will candidates get informed about recruitment updates?
If you have been accepted to the next round, you will receive a call from us, followed by an email with further information about the second round of interviews. If you have not been selected for the next round, we will send you an email. We will reach out to you as soon as there is an update on the Board recruitment process, so there will be no need for you to reach out to us for updates.
What is the Board Recruitment process?
The first selection round is based on your Motivation Letter and CV, followed by three rounds of Board interviews. The first round is an individual interview of about an hour where some of the current Board members get to know your general-, and position-specific skills.
The second round is a group interview round, where you and your fellow applicants will solve problems together.
The third round is a position-specific case solving day where you will truly get to show what you can do.
How hard it is to balance my studies with my Board-related duties?
Being a Board member comes with many responsibilities and requires you to put a lot of time and dedication in, wherefore your role as a Board member should not be underestimated!
Good news is that the majority of current and past Board members have successfully managed to balance their Board year at ECE Students while completing their studies at the same time. Finding the right balance is definitely possible and will be a great learning-opportunity for you!
If this is something that's holding you back from applying, we strongly advise you to reach out to one of our current Board members. We'll be happy to have a coffee with you to shed some light on this area and give you useful tips on how to excel in your (future) Board position while completing your studies!
Can I apply for more than one Board position?
Yes, you can! When you apply, we will ask you for your first and second preference of the Board positions you wish to apply for. In fact, we strongly encourage you to state your second preference. This is due to the fact that the interviewers might see you more fitted for the position of your second preference, and might therefore also consider you for the position of your second preference.
Can I apply for multiple Boards around university?
Yes, you can! However, from past experience, if you become a Board member at ECE Students, you won't have time for other boards (especially if paired with studies) and frankly, you won't need to – your ECE Students experience will be enough work and play to keep you on your toes the entire year!