Volunteefy – Volunteering. Simplified. 
Written by Georgia Kirilova, edited by Emily Briggs
The world pandemic isn't something to be considered lightly. However, as in all times of uncertainty and disruption, people share innovative ideas with great potential to change the world. When, if not now, should we take a look at our surroundings and come together to make the world a better place?
Many of us are currently learning a new working style. We are learning to stay productive among our mundane distractions, and how to maintain a steady pace of work in the places we normally relax. Looking outside at deserted streets and closed stores, it might feel as if the world has stopped. But one glance at a newspaper can tell you this isn't true. From healthcare workers on the front lines of this crisis, to legislators desperately trying to organize national systems, there are people fighting to keep the well-oiled gears of society turning. Beyond this, workers in industries disrupted by the crisis face unemployment and financial instability. Such workers, especially those with families, may find themselves overwhelmed and struggling to balance the demands and costs of their everyday lives. So, what can we do for them?
Business models are dynamically changing: Restaurants are advertising takeaway; grocery stores are implementing regulations to shoppers. Maurice – the founder of Volunteefy – is no exception. While conducting our interview online, I gained a better understanding of Maurice's passion. Maurice has always wanted to volunteer but in reality, only a few online platforms aggregate places available for enthusiastic volunteers. And so, he decided to fill this gap by creating his own volunteering service platform. His implementation, specifically during a time of disruption, is characteristic of an entrepreneurial mindset. He is working to fill a visible gap in the market, at a time people need it.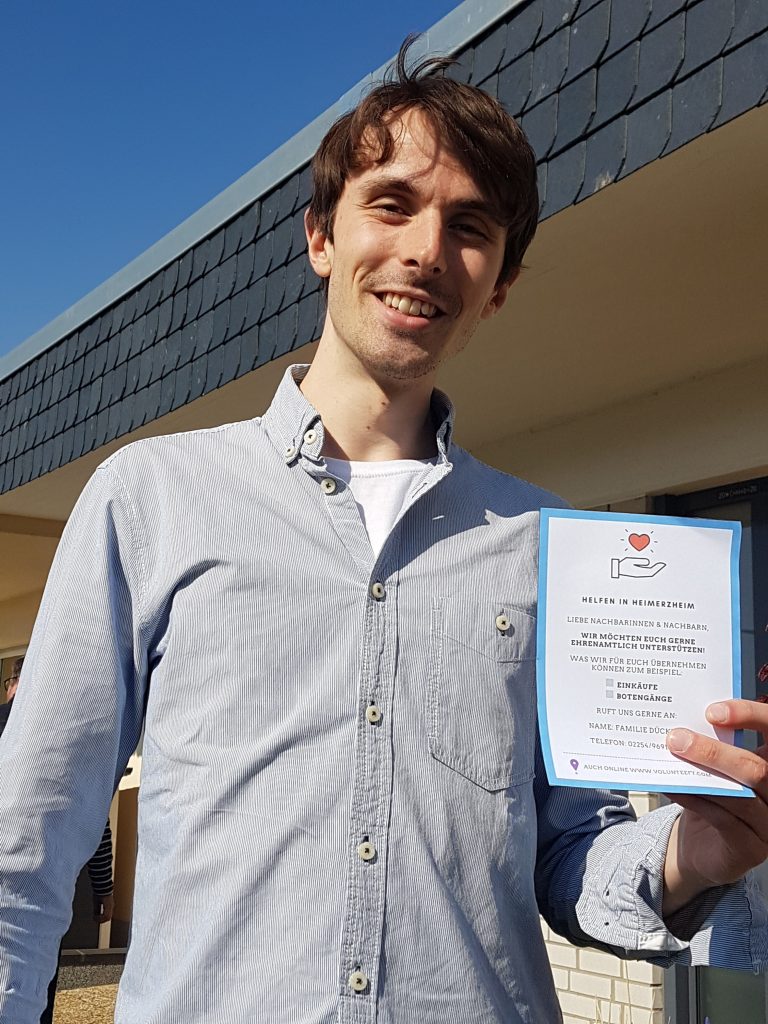 What is Volunteefy?
The initial aim of Volunteefy has been to easily connect motivated people with local nonprofits. Maurice is starting in a local setting: his current goal is to connect volunteers with the neighbors of the closest region and help them by doing their groceries, walking their dogs or whatever else they may require. This is a service helpful to a wide range of people – from those living busy lives, unable to find time in their schedule, to the elderly who need help with their everyday chores. Volunteering is not something we do for ourselves, it is something we do for others, to create a positive impact in our society. Help, so that if the time comes, you can be helped.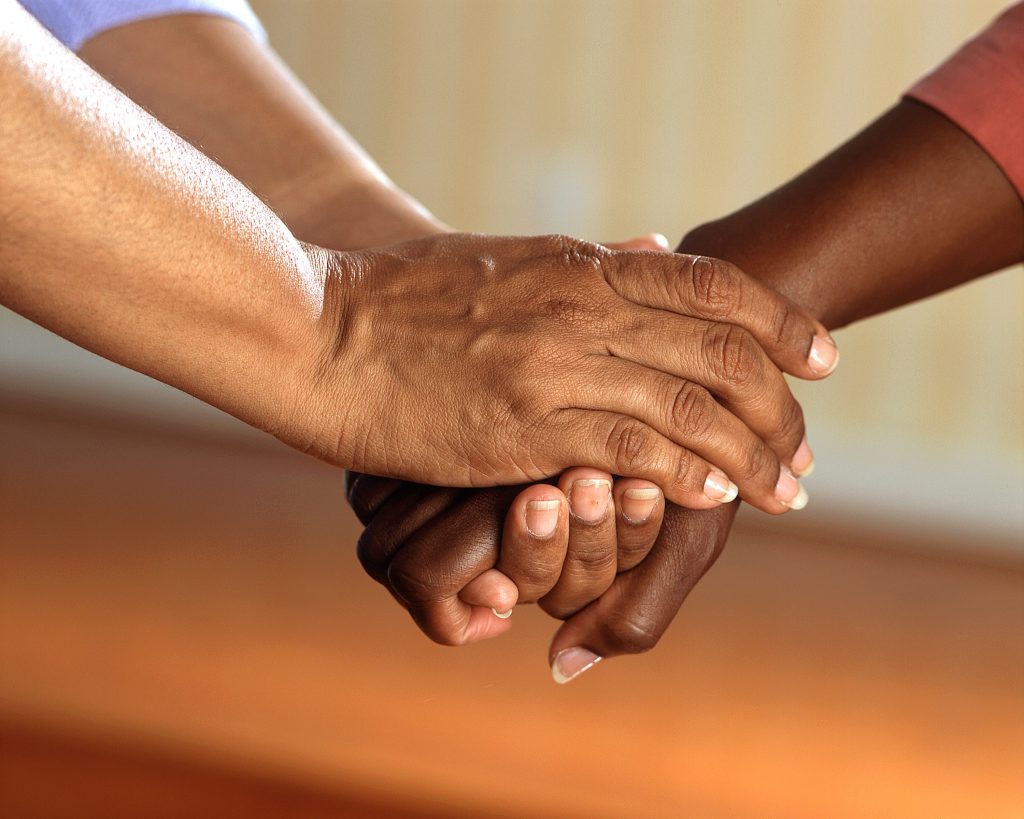 Maurice's idea to make this project originated from his time on exchange, where he was searching for volunteering platforms to no avail. He started alone to build his idea for volunteering and luckily very soon found two like-minded individuals, from which the three built a great founding team. In the near future, Maurice plans to hire an IT specialist to aid in server expansion and scaling up.
The process of developing the project startеd slowly, being developed for almost eight months. Maurice was conducting market research and learning the initial tools crucial to the success of his platform. Finally, he launched the website in January 2020. This, of course, occurred before COVID-19 was declared a global epidemic. Without hesitation, Maurice strategised how his vision for the platform would help in the COVID lockdown.
It's impressive how many people actually want to help and take part in the initiative. Ironically, the team's biggest challenge right now is finding people to help. A large part of this involves networking within local communities. So far, the team intends to push forward an traditional marketing campaign using flyers, newspapers and collaboration with local organisations who offer volunteer work. They hope to expand to online mediums like radio advertisements to connect with one of their largest target groups – the elderly.
Their vision is for people to understand and express their willingness to volunteer more than ever before. Maurice emphasizes his plans to pivot back to their initial idea: inspiring people to get involved on both sides, i.e. volunteering and asking for help when it is needed.
As for funding their ambitions, so far the startup has been bootstrapped from the team's own pocket. This year however, Maurice received a scholarship that supports founders with financial funding and mentoring. He is currently participating in the accelerator program of the Digital Tech in Bonn, which he hopes will teach him tools to expand his online platform.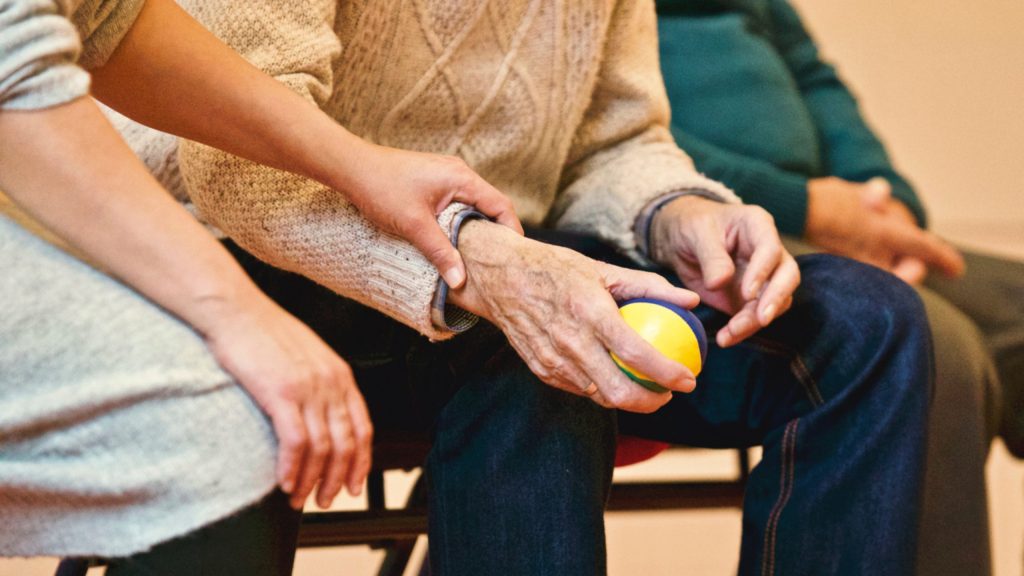 Maurice's Future Ambitions
His end-of-year goal is to match 100 people with NGO's. However, he sees this goal as more than just a number. Maurice cares about making volunteering as accessible and easy as possible. After all, this is the era of technological simplicity and the 'one click' mentality. He seeks to first make his platform incredibly detailed for volunteering in the area of Bonn to make a first step to cover this existing gap in volunteering.
At the end of the day, 'if you never try, you will never know'. With that – we encourage you to think about your personal situation. And if you identify a problem you think you can solve, then start now.