Kaapse Brouwers: The Best Rotterdam Beer in the World
By Lea Pandi
If you've heard of Fenix Food Factory, you are not far from finding the jewel in the cape, that is "the brewery from the cape": Kaapse Brouwers.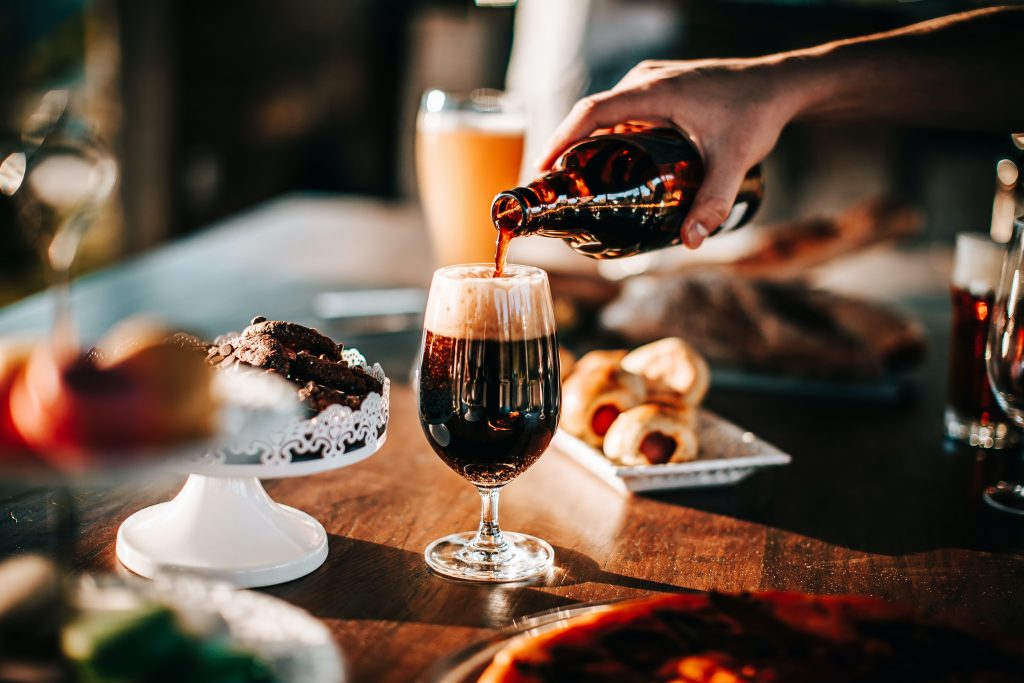 You might be wondering what Fenix Food Factory and Kaapse Brouwers have in common. The answer is: Tsjomme Zijlstra. As an Erasmus alumnus, the co-founder of Fenix and founder of the Kaapse Brouwers, Tsjomme's vision to create a marketspace catered to the flourishing of local businesses came to life.

But let's take a step away from Fenix. The focus here is on the Kaapse Brouwers. What is it exactly and what makes it unique? I'm sure you're also curious what purpose it serves for you to read this. Let me lay everything out for you.

First, a bit of context. The Kaapse Brouwers is an independent microbrewery from Rotterdam, heavily endorsed for its craft beers described to be 'quirky' and 'non-conformist'.They currently operate on three venues: Kaapse Kaap, Kaapse Maria, and the brewery itself, but are planning to expand so I advise you to keep an eye out. Since its establishment in 2014, the Kaapse Brouwers made it its mission to make the best Rotterdam beer in the world. How exactly does one go about something like that?
"Whatever happens, you just go go go"
A successful mission requires a plan and beyond that dedication and perseverance. As Tsjomme put it, "your business needs to be your lifestyle, not just be a part of it." For a business to become your lifestyle, it is crucial that you are passionate about your idea and realistic about the energy you are willing to put into making it happen.

Oftentimes, market research is conducted to identify opportunities for the success of a business. For Tsjomme, this step was almost anecdotal as he identified a gap in the market for craft beer in the Netherlands by personally being unsatisfied with the typical Belgian-style beers that flood frat-house floors. It's not surprising that the initial step to realizing this goal of producing quality beer was first and foremost complaining about the problem.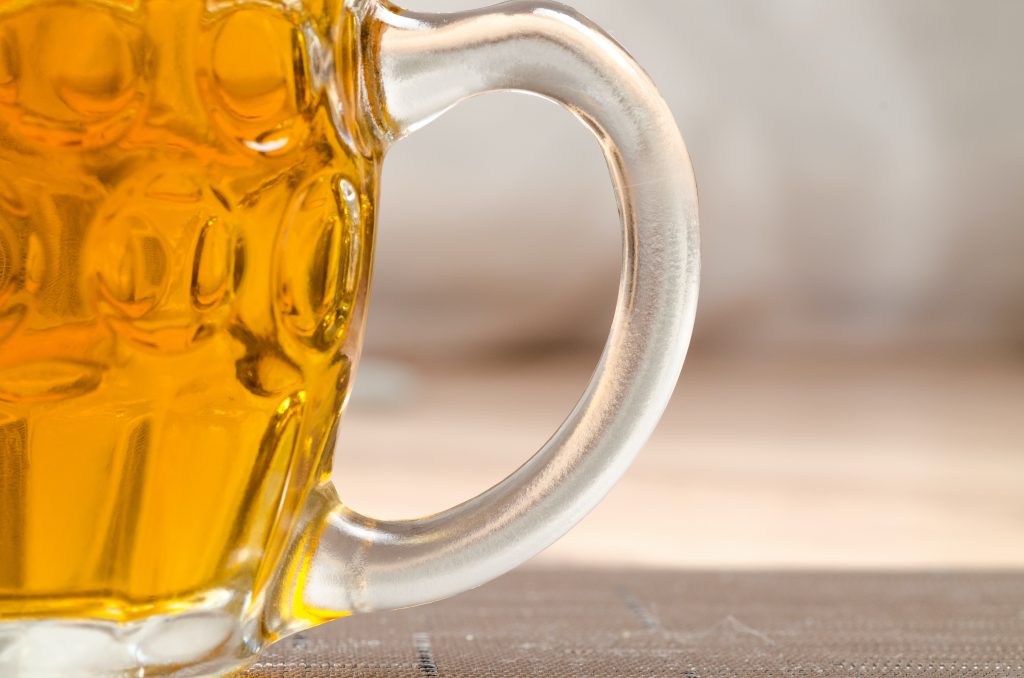 "If you complain so much, why don't you just do it"
This statement told by one of Tsjomme's colleagues clearly stuck with him throughout the years to become the point of inception for the Kaapse Brouwers. We all complain, but it takes a certain type of individual to initiate a solution. But what happens next?

Tsjomme acknowledged that while being passionate about your idea and exuding enthusiasm can take you to some lengths in getting your business exposed, it is not enough. Getting reinforcement from "the right people at the right time" is crucial in actually getting your business off the ground, which is how the Kaapse Brouwers started. Tsjomme admitted that "I do what I usually do, I talk a lot," but the response was positive because many people said "I know that person, they might have a nice location." Is it this easy?  

"Don't kill the goose that lays on golden eggs"

This metaphor as used by Tsjomme to describe "breweries starting on this wave of craft beer becoming big", emphasizes the unprofitable action and short-sighted behavior of new businesses being driven by greed. So no, it is not that easy. Many startups including the Kaapse Brouwers, face the temptation of selling out to large corporations. The Kaaspe maintains its stance on remaining authentic and genuine as an independent brewery and therefore stands out in the craft beer market. While some businesses may succumb to selling out as "it is an easy way to sell your brewery for quite a lot of money," Tsjomme sees it differently. For him, to sell out means to compromise the quality of beer and give up the hard work that accompanies maintaining a business. Ultimately, he makes the point that for some, selling out may be a viable option if it is not "their life's work" but would not recommend it to those who see it to be as such.

Why else is it so important for Tsjomme to keep the Kaapse Brouwers independent? For one, there is value in maintaining the company culture as a relaxed atmosphere where employees are not simply there for the sake of paying the bills. Each and every team member is in some way passionate about the Kaapse Brouwers. To be passionate allows for consensus in innovating and experimenting with beer flavors. In order to experiment, there needs to be a certain degree of freedom that is often restricted by large corporations. How did the Kaapse Brouwers utilize this independence to innovate with their beer flavors?   

"Smoked salmon beer"
Excuse me, smoked salmon beer? Yes, inspired by smoked salmon but don't worry, it doesn't actually carry a fishy flavor, it just adds saltiness. This is one example of how the Kaapse Brouwers experiments with their beer flavors. Tsjomme emphasized that it is "traveling a lot" which drives inspiration for blending flavors. Other sources of inspiration derive from collaborating with foreign brewers where "they are asked to bring something [spices or dishes] that are very traditional from their side." In the example above, the Kaapse Brouwers collaborated with brewers from Sweden, and asked "what is very Swedish"? This led to the addition of dried fish and fennel seeds into the brew, producing "a darkish beer with a smoky flavor." If you're a vegetarian or smoked salmon doesn't appeal to you, another Sweden-inspired beer flavor made use of lacto-fermented unpasteurized yoghurt.

So, can you add anything to the brew? Tsjomme replied that "in theory yes, but depends where you add it because after fermentation you really need to be careful what you add and be sure it is sterile." 

Not all beers at the Kaapse Brouwers are as 'weird' as smoked salmon or yoghurt. Tsjomme provided suggestions of three beers that will appeal to different individuals, so take note. The Kaapse Brouwers' bestseller is the "Kaapse Karel" which is an "easy-going session IPA carrying strong fruity flavors" and is also one of his personal favorites. Another bestseller is the "Kaapse Hari" which is a saison and primarily sells in bars because "people usually ask for a belgian-style triple or wheat-beer." For people who are not into IPA style beers yet, Tsjomme recommends the "Kaapse Maria" as a gateway beer because it is "a bit more juicy."

Being unique with beer flavors is one contributing factor to the Kaapse Brouwers' success, but Tsjomme stresses the importance of another factor. What is it?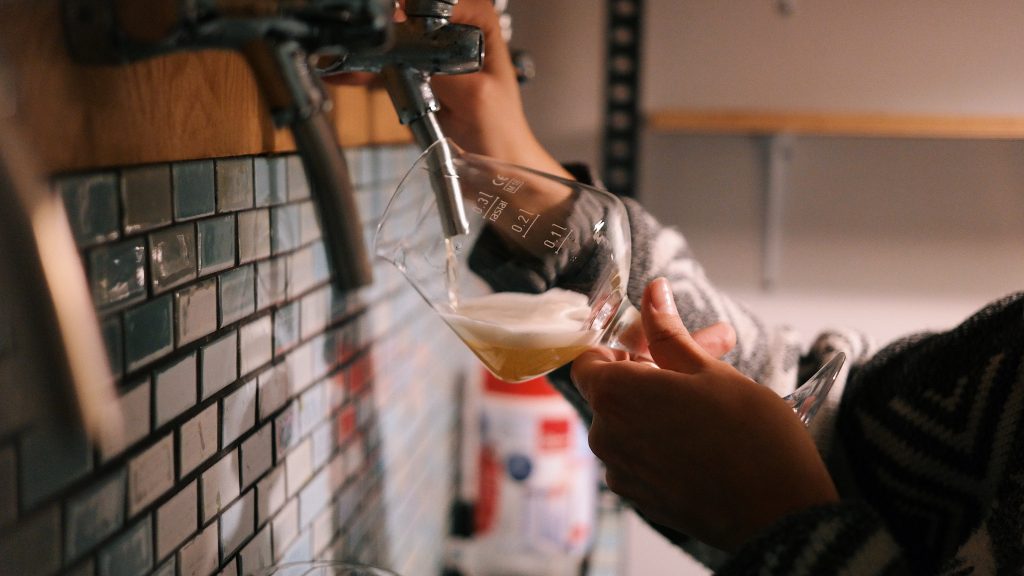 "Be good at accounting or find someone who is"
This is not meant to be aggressive, calm down. But it is crucial. While Tsjomme said that "there is no fixed path" to growth and security and that "there are a thousand ways to get somewhere," accounting skills are absolutely necessary for a business to sustain itself. This is especially important for the Kaapse Brouwers as experimenting requires money and that money "needs to come from somewhere, so you need to be able to organize spendings." Additionally, Tsjomme noted that accounting skills "make the difference of being able to grow and able to survive when times are tough." This is especially applicable now given the coronavirus pandemic.
In light of COVID-19, what other steps and measures has the Kaapse Brouwers taken to remain a functioning business? The simple answer is creativity and online sales. One of the Kaapse Brouwers' locations, namely Kaapse Maria turned into a deli temporarily which Tsjomme admitted is "not sustainable long-term but is good for now." Another location, Kaapse Kaap turned into a "huge bottle shop" in Fenix Food Factory. Lastly, new skills such as data analytics became critical to drive traffic in increasing online sales.
On a more personal note, I asked Tsjomme what philosophy he leads the Kaapse Brouwers by. You must understand that I had to ask given that he is a philosophy graduate of Erasmus. 
"No one will care as much as you"
Tsjomme emphasized that if you own a company, no one will be as invested as you. This is something that he had to learn as "being an employer or an employee, you cannot have the same expectations." Due to this, different managerial techniques needed to be learned and applied to employees who "want to have a life next to the brewery."
Finally, Tsjomme stressed the importance of "seeing opportunities where others don't" and "making good connections." He acknowledged that a great team is above all a core value for the Kaapse Brouwers and it supports its overall functioning.
Given good teamwork, is there a larger plan at work for the Kaapse Brouwers? Short-term, Tsjomme discussed the possibility of a beer garden which he plans to call "The Brown Bar." Long-term, the vision that accompanies making "the best Rotterdam beer in the world" is actually turning the Kaapse Brouwers into what would resemble the Fenix Food Factory, meaning that all production facilities will happen in the same place. Will they succeed? The port of Rotterdam already supports the Kaapse Brouwers but as Tsjomme noted "it needs to be at the right time and the right moment to go bigger". Do they have your support?
Follow the Kaapse Brouwers on Instagram (@kaapsebrouwers) and don't forget to order their craft beers from https://shop.kaapsebrouwers.nl. I personally recommend the "Kaapse Karel."