Extraordinary Life: everyone can be extraordinary in their own way
By Sabrina Jammy
From interviewing executives at just the age of fifteen to leading a team of students and corporates on a path to self-development. There is nothing that this man considers outside of his comfort zone and he aims for you to join him on a journey of self-discovery and healthy nutrition.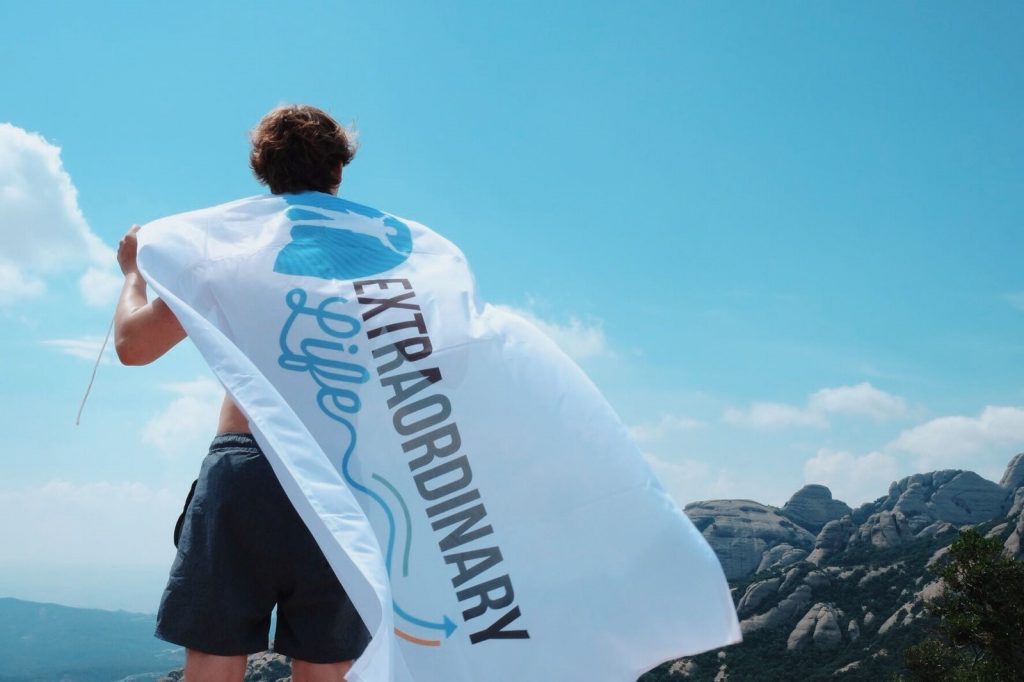 Turning points
For Niek Disseldorp, president of Extraordinary Life association, his interest and passion for helping people find their purpose in life started at an age most of us were still struggling with the hassles of puberty. As a typical fifteen-year-old, Niek, was spending the majority of his free time with a game console in his hand and emerged in the land of virtual adventures. During this same period, he got the opportunity to do an internship at a company of his choice for his high school curriculum. He decided to go beyond the national borders and via a family contact he found an internship in the North West of the United States. During his internship he interviewed people working at top positions within a large firm. Listening to these people talking about how passionate they were in the work that they were doing was a major turning point for Niek.
'' This is when I realized I wanted to be passionate about the work that I'll be doing as well and this made me think about my own journey of self-development'' – Niek Disseldorp
After his experience abroad he decided to exchange the game consoles for self-development tools. He put his focus and attention on creating the best possible self and helping other in becoming their own.
Extraordinary Life
Niek currently studies Economics/Tax Economics and Law at the Erasmus University. During his studies he decided to go to a Ted Talk given by Tom Marshall, an ex-consultant at Deloitte and founder of the Extraordinary Life Foundation. This encounter was another turning point that led to the birth of Extraordinary Life association. Tom was giving workshops on finding one's passion and contentment in one's career path. However, his workshops were focused on people who were at the start or middle of their career.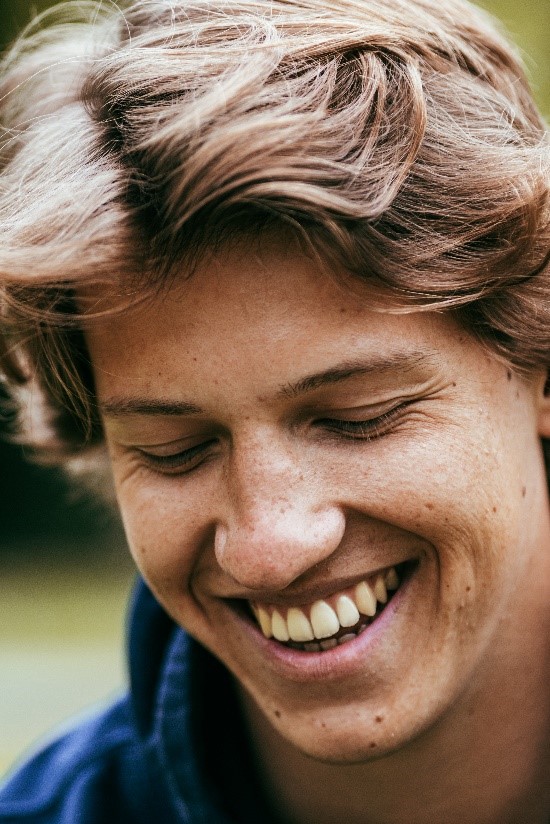 Niek and Tom started working together and soon enough they realized they wanted to introduce the topic of self-development to the fast-paced university students. In May 2019, Tom was giving a speech on setting up the extraordinary life association and he was talking about the best possible person to run it, Niek!
''During his speech I was thinking about all the people that I thought could fit this position well and I knew would be able to handle it, but never did I think that could be me'' – Niek Disseldorp
Mission, purpose, and activities
Extraordinary life consists of an association and a foundation in which the foundation does paid workshops and events whereas the association hosts free activities for students.
Extraordinary life has the mission to build a community around self-development and finding one's true purpose. They do this by basing all of their events and focus on the following four pillars.
Taboo topics – topics where everyone can honestly speak about everything such as the effects of pornography, student loneliness, and casual sex.
Wise Words – an engaging discussion around literature and self-development books
Meditation sessions – once every two weeks there is a meditation session and a discussion on meditation.
Getting out your comfort zone – events such as the new year's dive in which they all went into the ice-cold water at Kralingse Plas in January.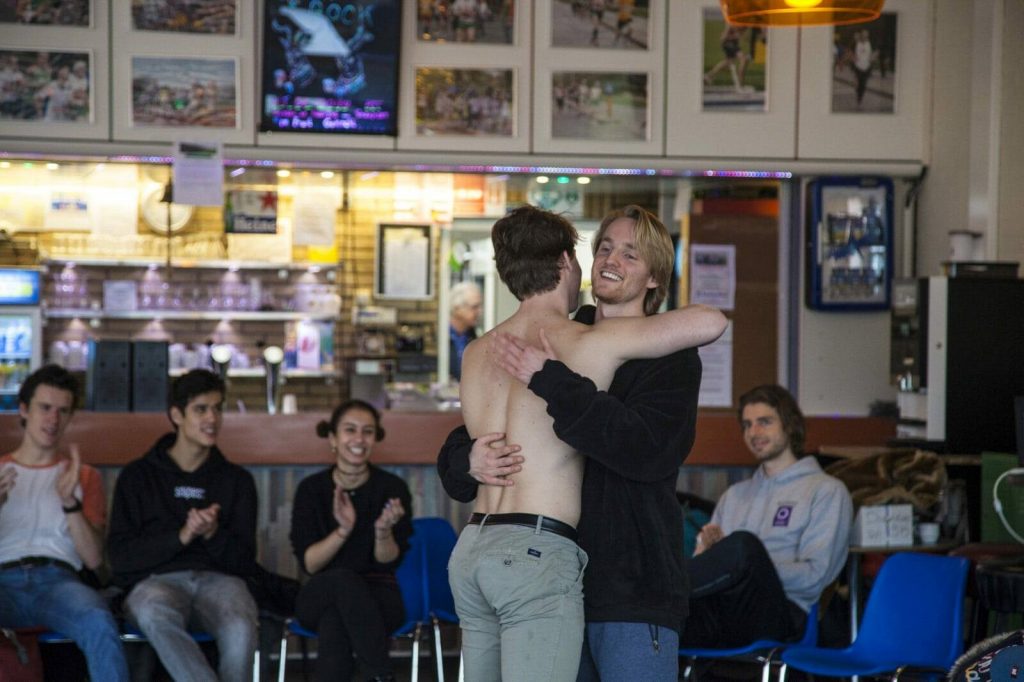 All of the events are aimed to get students to critically reflect on content and activities that are aimed at self-development. These are all areas that the university doesn't educate you in. From learning to talk about things that are deemed taboo, to emerging yourself in ice cold water to test your physical and psychological boundaries, EL does it all.
Extraordinary life association lives by its three core values and aims to guide you how to live by them as well: radical honesty, sense of belonging, and seeking discomfort. They want to display integrity within their team and to the outside world. At university they saw a lot of activity around career development, however barely any on true self-development. They therefore aspired to create such a space. And they truly believe that magic is found right outside of our comfort zones.
Future plans
Future plans for Extraordinary Life are extending to other universities and even going international. However, since Niek will be graduating soon he will move from an active role to a more advisory role. This does not mean that he will stop with his entrepreneurial drive to help people. He is currently setting up his newest venture called ''Against the Grain.'' Against the Grain is similar to Extraordinary Life as it focusses on creating success on your own terms. Where this venture differentiates, is the more holistic approach to personal leadership & self-management. Niek aims to combine his knowledge on nutrition science with self-development & productivity to enable students and young professionals to unlock their potential.
Connect and contact:
Email:           extraordinarylife@tribe.eu
Website:       https://www.extraordinarylife.eu
Instagram:    https://www.instagram.com/extraordinarylife.students/